Table of contents
Features of Firefox old versions
The most common question from users is - which of the older version of Firefox browser should I choose? This question does not have a clear answer, since a lot depends on the version of the operating system and on what functions are important for you when working on the Internet.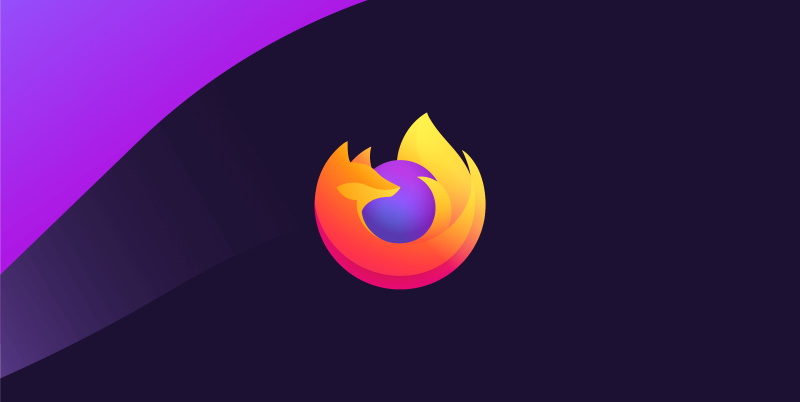 Therefore, it is better to familiarize yourself with the functionality of a particular browser version in advance before installing it. If we turn to the reviews of regular users, the fastest are the versions from Mozilla on the Quantum engine, that is, all products released from 2017 and later.
Starting from version 57, Firefox browser has many features and advantages:
A modernized minimalist design, a bit like the simple and straightforward Google Chrome. Allows you to use the pinning of tabs, which is very convenient for users who often use certain services. A quick switch function is available, making it much easier to find the service you need. You can also create tab groups so that they are always in quick access.
The improved performance of the browser makes it faster (five times Firefox previous version). Pages load in less than a second. Firefox download is advisable for more convenient work with interactive services.
Confidentiality is ensured thanks to the Prohibition of tracking user actions. This prevents the use of personal data.
Another advantage of Mozilla Firefox, which competes with the most famous browsers, is protection against malicious sites. Firefox is less prone to errors and crashes - this opinion was put forward by experts.
Unfortunately, the update had some negative sides, namely, add-ons written using XUL, SDK, and XPCOM stopped working in Firefox 57 Quantum. Only add-ons written in WebExtensions will work in the browser, and "outdated" extensions will be disabled in the browser. The developers have been warned about this in advance so that they pass their extensions under WebExtensions. It would seem that redo it and everything will be fine. But there are some nuances here. Here is some of them:
Some of the old add-ons have been abandoned, the developers have stopped their development. That being said, these extensions continue to work great in the browser.
WebExtensions has limitations in terms of functionality. You may know that the extensions of the same name in Mozilla Firefox and Google Chrome browsers work differently. Usually, an extension in Firefox is more functional, due to the fact that it does not have the restrictions of WebExtensions, which is used in Chrome.
A significant part of the developers fundamentally refused to port their extensions to WebExtensions, because of this attitude on the part of Mozilla.
Most of the multifunctional extensions cannot be migrated to WebExtensions due to functional limitations.
Besides that, you can leave your hopes for the speed and lightness of the old versions of Firefox. Pages are rendered not that fast, although not slower than the modern version (87.0). I should note that the lack of support for modern encryption algorithms for HTTPS gives not only problems when displaying pages, but also a rather funny ad blocker effect. The fact is that connections to large ad networks also do not work, which means that banners are not loaded.
Why do people need to use older versions of Firefox?
Is there much use from Mozilla Firefox version in the modern world? In general, there is very little benefit from old browsers, but those who for some reason have to use them (for example, Windows XP users do not have Firefox versions higher than 52), can still keep hope. The browser works, however, not so well as the modern versions.

One more reason people use old Firefox versions is that most computer users have no idea how to fix their system if it breaks. They have had this experience where when installing a new application or performing an update, their system became unusable. Thus, they would rather not change anything while it works.
Another factor is related to corporations. Large and medium-sized corporations use software that requires a specific browser or even a specific version of it, refusing to update the browser until they have fully tested the browser with all the software their company requires. It can take years for large companies to get approval for a new browser version or even a browser.
How to find and download Firefox old versions?
If you decide to install previous version of Firefox browser, then it is best to download it from the official site. On the official distributor of Mozilla Corporation you can find not only the latest, but also download old version of Firefox. What do you need to do:
Go to the official website of the Mozilla Firefox browser.
Go to the "Firefox" section, then "Support", "Install and update" and then "Install an older version".
Get acquainted with the peculiarities of installing Firefox old version and choose the optimal one for yourself, based on the type of your operating system.
You can also download older version of Firefox from third party sources. Firefox all versions are presented on the Internet on various sites with the software. You just need to choose the right one, according to the system requirements of your operating system. However, before installing, be sure to check the file from unverified web resources with an antivirus for safety so that it does not pose a threat to your computer.
Also, keep in mind that before installing the previous version of the web browser, remove all system components of the current version and restart the computer. If you want to constantly work on the old Firefox version, then disable automatic browser updates. To do this:
Open the browser settings by clicking on the three parallel strips that are located in the upper right part of the browser.
Select the Settings item in the context menu that opens.
In the browser settings, you need to open additional settings and go to the Updates tab in them. On this tab, you must first disable.
Firefox updates in automatic mode by putting a tick to Never check for updates item (not recommended: puts security at risk).
How to use Firefox older versions for web testing
If you need older Firefox versions for browser web testing, you can use cross browser web testing tools such as Comparium. While using this service you will not need to spend lots of time wondering how it works, the service has a very intuitive interface and would be a cup of tea for users of different testing skills.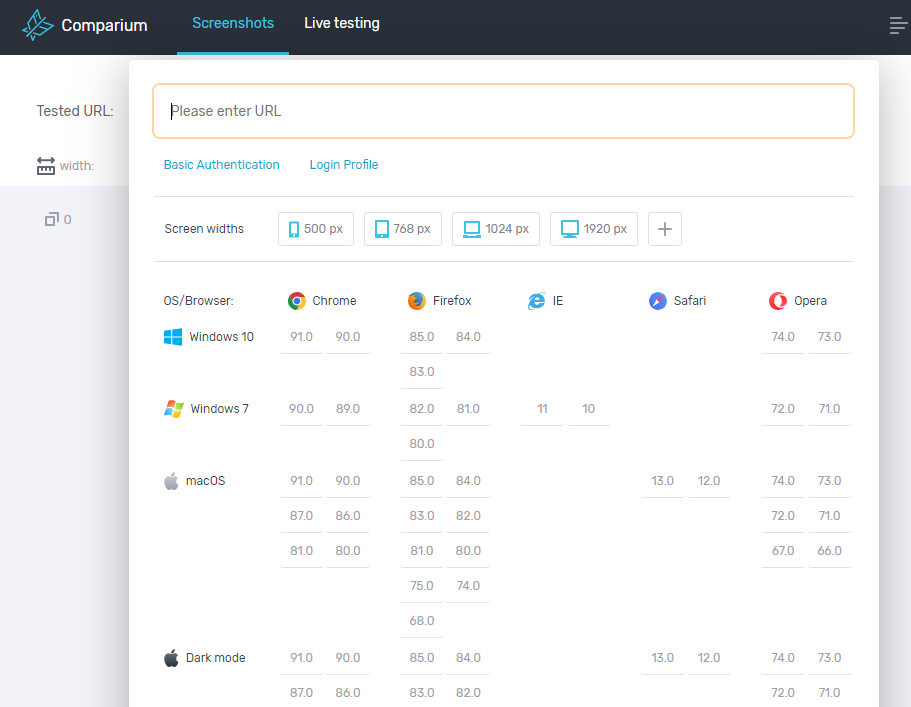 The service can help you if you need to test both the layout and the behavior of your website in Firefox older version. All you need is to:
Paste the URL of your website into the corresponding field.
Specify the version of Firefox browser you want to test your site in as well as OS.
Click the testing button and wait for the results.

The main advantages of using Comparium is that it doesn't require downloading and installing all versions of Firefox browser as well as maintaining an expensive lab of devices. You can reach all the combinations you need by just selecting them in the configuration tab of the service.
Besides that, while using the screenshot tool, the service offers different modes of screenshots comparison plus the ability to upload your own design for comparison. To speed up your testing routine, you can also use parallel testing and perform different web testing at the same time. Check it out and have a seamless testing in old versions of Firefox browser.
Frequently Asked Questions