Table of contents
Features of old Chrome versions
Usually, users independently select Сhrome older version taking into account their preferences. It is impossible to determine the universal option, since the requests are very different.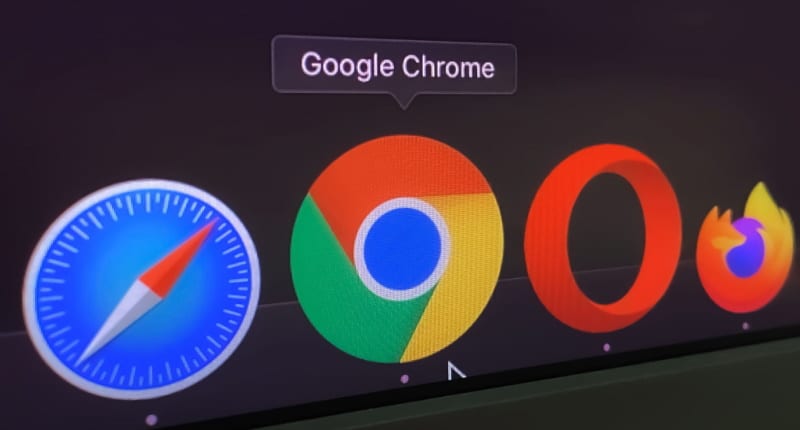 When choosing Сhrome old version, keep in mind the following:
System requirements. The newer the release of the browser, the greater the load on the system elements of the personal computer. Chrome browser over version 60 is considered demanding. Therefore, if your PC or smartphone is not characterized by high performance, it is better to choose versions from 40 to 55.
Functionality. Older versions of Google Chrome have a limited set of features. However, it is quite enough for unpretentious users. Even the earliest Chrome releases are good at surfing the web.
Assembly features. When loading old Chrome, choose Beta or Stable - they are characterized by stable operation. For programmers, Google Chrome Dev is also suitable - a test version for developing applications.
Old versions of Google Chrome for Windows 7, 10 smartphones for Android, are popular among developers, webmasters and ordinary users. An outdated browser is suitable for devices whose performance does not allow downloading demanding software with updated functionality.
It should be taken into consideration that not all add-ons can be installed on an old browser version. Most are only compatible with the latest version. If we talk about popular extensions for social networks, working with documents, then such options work on all versions, starting with the first, when support for the browser functionality extension was introduced.
Besides that, you should remember that Google Chrome old versions have fewer options available and lower security levels. Therefore, simultaneously with old version of browser, use an effective antivirus program that will eliminate the risk of data loss or other unforeseen consequences.
Why do people look for old Chrome versions?
Some developers, experimental programmers and even hackers strive to download and install older versions of Chrome, to look there at the code level, what and how it works, to track the evolution of a software product, and God knows what else. And, imagine, not only them. It turns out that there are also ordinary citizens-users, ordinary, so to speak, inhabitants of the Web, who are actively nostalgic for the old Google Chrome versions of browser.
The reasons for their longing for older Chrome versions distributions are sometimes trivial. Well, for example, some are eager to return the old interface, because they failed to make friends with the new one. Apparently you, dear reader, since you are reading this article, directly or indirectly, belong to this community of fans of old versions of Chrome or you just started your career in web testing and searching for the information, or none of this category.
However, we hasten to notify you: if you need an old build of a web browser for all sorts of research and testing, that's all right; but if you are going to use it on a daily basis, be aware - there is a risk of getting a lot of viruses, and even losing credentials. So think carefully about what and how, in this regard. Nevertheless, if you still need to install a previous version of Chrome, read this article to the end. It walks you through this procedure step by step and also provides useful information.
How to find, download and install older versions of Chrome?
Most web users agree with the fact that the Chrome developers themselves do not want people to get back to old versions of Chrome and get rid of new ones. That is why Google does everything to prevent older versions of the browser from being installed on computers or smartphones. However, there is no official confirmation of this theory.

So if you are drawn to old Chrome, the official site is not your assistant. There, developers post only fresh assemblies, and nothing else. Why? All the same computer security precautions. It's no secret that in the new versions of the legendary Chrome, not only buttons and functions are changed and added, but also all sorts of vulnerabilities are eliminated. Do you catch the logic? Brand new Chrome can repel a certain type of threat, since all the "holes" in it (which they knew!) have been patched.
If you couldn't find Chrome previous versions on the official site it does not mean that it is not available anywhere at all. Collectors of software, programmers, craftsmen uploaded and post their builds of Chrome (with different versions) on their own or other people's web resources. But again we consider it our duty to warn you about the precautions for choosing a web resource (where you will download older version of Chrome) and, in fact, the assembly itself. Be sure to check the distribution kit for viruses, and bypass dubious sites.
There are lots of versions of the Google Chrome browser, but after installing a new one, for some reason you cannot return the old one. That is why a system that does not allow re-installation will have to be bypassed. To get older version of Chrome back into working order, users should try these tricks:
download the program not in the usual format, but in the form of a zip file;
install the program not from an official source, but from other resources - at the same time, do not forget that you need to check the file using an antivirus;
if there is an old version of Google Chrome on another computer, it is worth transferring it to the disk, and then installing it from the disk on the desired device.
If after using these methods Google Chrome does not start, the user should seek the advice of an experienced programmer. Very often, links to old versions of Google Chrome are erased so that users do not try to return old versions of the program, but only use recent updates. In any case, you shouldn't risk your own computer and smartphone.
It is also worth noting that before accepting browser updates, the user should familiarize himself in detail with its new features and comments on the new version on the browser. Only after these steps is it necessary to decide whether to accept the new terms of use of the browser or to avoid updating the program for now.
How to use Google Chrome older versions for web testing?
Now that we know that it is not so easy to find and download old versions of chrome and you have to jump with a tambourine before using them, a logical question - How to use them for web testing? Here specialized online services can come to the rescue, which allow you to emulate old versions of browsers, including Google Chrome emulator. Let's take a look at Comparium as an example.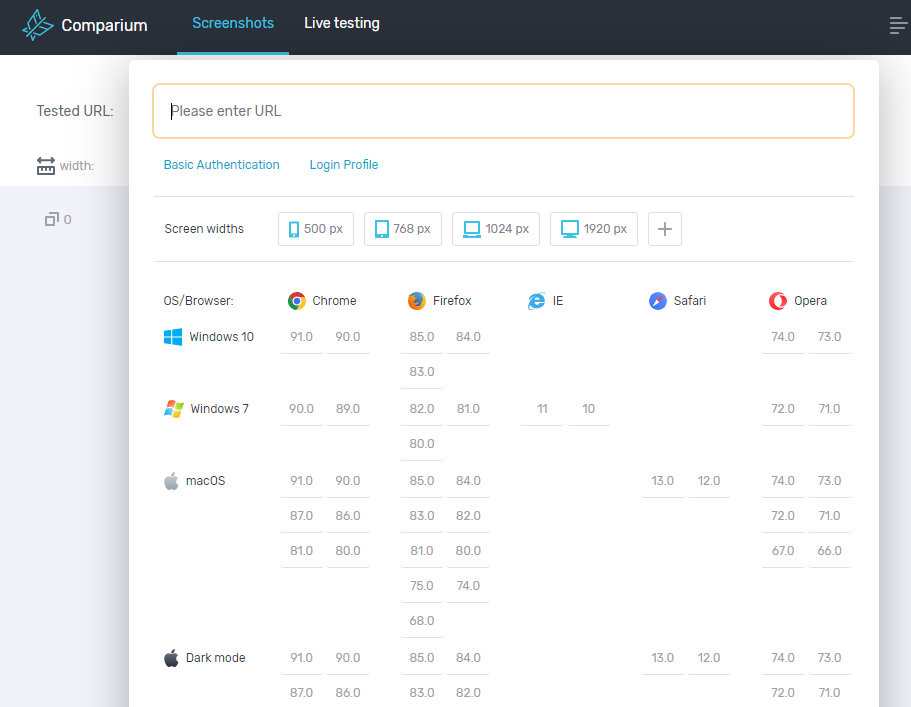 This is a multifunctional service using which you do not have to search and install older version of Chrome, since you can access any version in a matter of minutes and check your site for compliance in combination with different operating systems. QA testers will appreciate the speed of work and the fact that they do not need to have many different devices with them, besides that, the ability to perform parallel testing will save time.
So how to use the service and check your website in old Chrome versions? Follow these step-by-step guide:
1

2

Insert the URL of the site you need to run tests.
3

Choose the necessary configurations.
4

Click the corresponding button to start testing.
That's it. Rather simple, but still very efficient. Comparium offers you to run real-time testing along with screenshot comparison mode in order to verify the layout of your web resource and be sure that it is perfect in every single browser the user has.
Frequently Asked Questions