Developers that want to test their websites on Internet Explorer on a Mac will have a hard time since the browser was discontinued by Microsoft and replaced with Edge. This means testing isn't available, not even manually. However, despite being outdated, there are still lots of computers out there using it. To fix this issue, you need an Internet Explorer emulator.
In this article, we're exploring some of the best ways to emulate Internet Explorer on Mac. Join us on a journey to discover the best emulators and testing software to get the job done.
Table of contents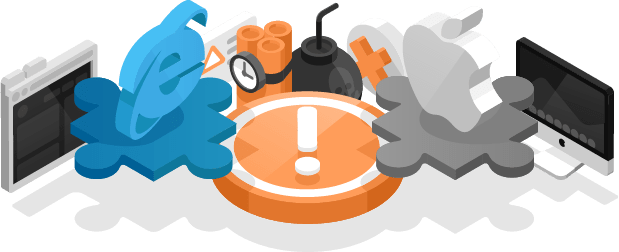 Find the best IE emulator for Mac for your needs
Before we look at programs that simply emulate Internet Explorer on your Mac, we propose to you a much better way to deal with this matter. Cross-browser testing software includes emulators for all the popular internet browser and also take care of the actual testing process. So, why not hit two birds with one stone and use a cross-browser testing tool?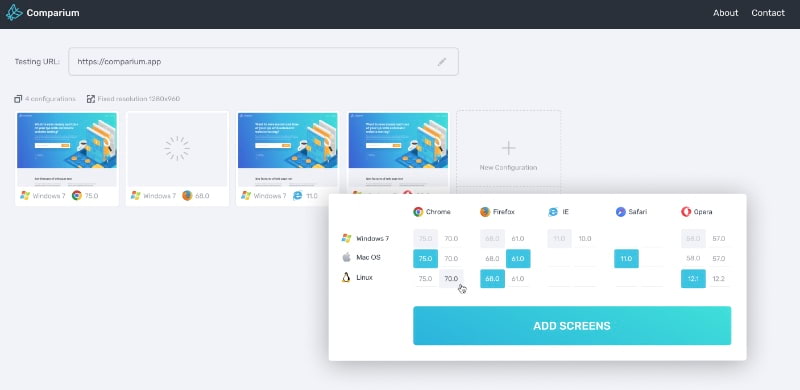 Comparium is one of the top-rated website browsers test tools that gives you the ability to run your website on Internet Explorer and perform multiple testing protocols as well. Here's how you can use Comparium to make a cross-browser test on Internet Explorer and other browsers.
Screenshot Testing
Internet Explorer does not need to be downloaded, because it is part of Windows.
High security for payment services.
Support for Active X technology. Competitors cannot yet boast of such a feature.
Some sites open correctly only in Internet Explorer. This must be considered when working on the Web.
Live Testing
Screenshot testing is very useful for developers. However, if you want a true Mac Internet Explorer emulator, it's the Comparium Live Testing feature you want to use. Just paste your website's URL to get started. You then have to choose the Operating System from Linux, Windows 10, and macOS Catalina.
After you select the Operating System, you'll get a dialog box to fine-tune the browser settings. You can test on several versions of Internet Explorer, Chrome, or Safari. Then, just click on "Run Live Test" to begin your session.
Alternative method to emulate Internet Explorer on Mac
Those looking for an IE simulator for Mac and don't want to use a third-party tool for that, can do so in Safari. That's right, Mac's native internet browser can be used to simulate Internet Explorer as well. Here's how:
Open Safari and go to Preferences -> Advanced.
Check the "Show Develop menu in menu bar" box.
With the developer tools activated, you can access the "Develop" menu in Safari.
Go to "User Agent" and select Internet Explorer ( you can choose from multiple versions).
The website you're currently visiting will be refreshed to give you the IE emulation.
Using the Safari browser emulator, you won't be able to run any cross-browser testing processes. However, this is a great solution for users that just want to navigate on a website as if they would have IE on their Mac. Also, you need to make sure to switch back when you're done testing, it doesn't automatically revert to Safari.
Other ways to get Internet Explorer simulator Mac
We promised you many solutions to emulate Internet Explorer on Mac. And that's exactly what we're delivering. After checking out Comparium and its cross-browser testing abilities, and Safari as an IE emulator, it's time to look at 7 other ways you can run your website on Internet Explorer on a Mac.
Launch on a Virtual Machine
There are various ways you can use a virtual machine that runs Internet Explorer. You can either choose one of the multiple software solutions that offer this or do it completely over the Internet, without having to install new apps. Even though it may not sound like the most straightforward option to access Internet Explorer from Mac, you can also do it on a friend's computer running the browser. Just talk to them and use screen-sharing apps such as TeamViewer to test your website in IE. Luckily, you should be able to find simpler ways to use Internet Explorer on Mac.
Remote IE
Next in line, we look at RemoteIE. Launched by Microsoft, this tool runs on any platform and allows you to remotely test your app or website on Internet Explorer. This Mac IE emulator uses Microsoft's cloud to run Internet Explorer through a remote desktop application. In other words, you will run Internet Explorer on macOS exactly as you'd do with a native app.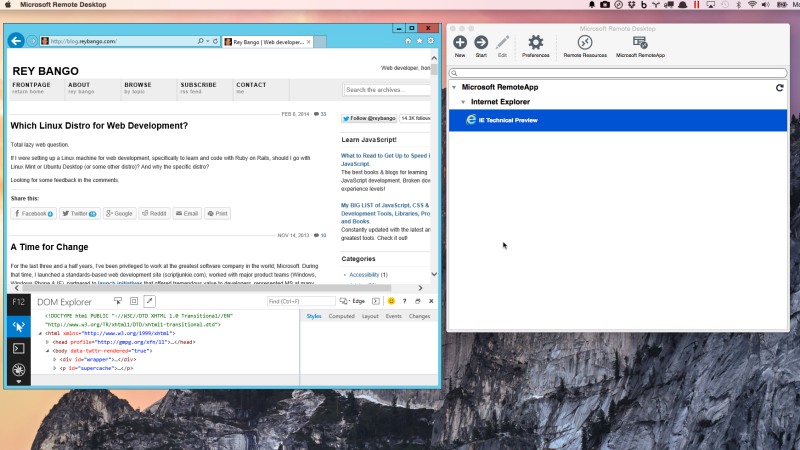 You are free to navigate the website, open new menus and do anything you would do on your Mac. Everything you see on the screen happens on a dedicated server and you get real-time feedback. You can easily access Remote IE on a Mac through the Microsoft RemoteApp.
VM Virtual Box
Developed by Oracle, VirtualBox is a tool that enables users to run multiple operating systems. It's free-to-use and it offers a virtual environment that supports programs and applications that are not normally compatible.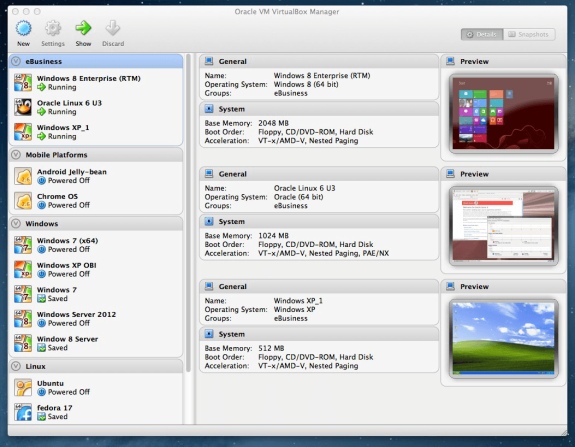 Installing VM Virtual Box on your Mac is easy as you just have to download it and then you are good to go. Close it after installation for the process to complete. You can select various versions of Internet Explorer to achieve your goals. Everything happens in real-time so you won't have to worry about buffering or connection issues even it it's a free app.
WineBottler for Mac
WineBottler is an IE emulator for Mac that enjoys a lot of popularity at the moment. If allows you to run a lot of Window-based app on a Mac without having to boot multiple operating systems or anything like that. Simply download the app and install it on your Mac. Once added on your computer, open the app and you can start selecting the environment you want to duplicate.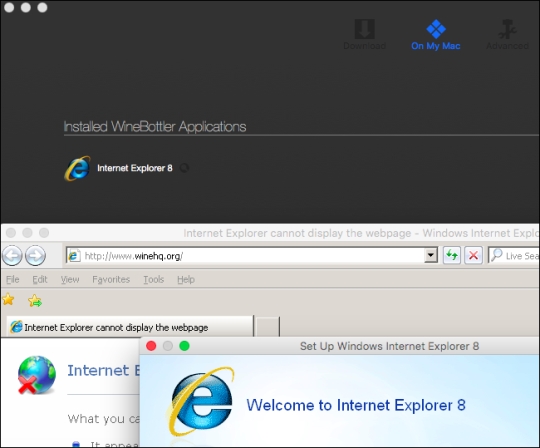 Choose from Internet Explorer, 6, 7, or 8 and access your website on any of them to see if everything works accordingly. Plus, it's free to use so you don't have to worry about spending a lot of money if you only use it once.
Virtualization with VMware
Why stop at Internet Explorer? With VMware, you can run an entire Windows OS on your Mac. So, on top of getting an Internet Explorer emulator, you also get the entire operating system in case you need other Windows-based apps as well. The app works by installing a hypervisor on the server, allowing several virtual machines to run on it.
Each VM can run and support its own operating system and you won't feel any delay. Everything happens in real-time, as if you were using a laptop with Windows on it. Sure, an unstable Internet connection can affect the overal experience. However, you should be fine even with lower Internet speeds.
IE Tab
For those that don't want to add any new software on their Mac, we have an alternative that works directly in your browser. IE Tab is a Chrome extension so you will have to switch from Safari to Chrome. However, this action is well worth it as it will give you access to Internet Explorer and complete use of Java, ActiveX, Silverlight, and more protocols.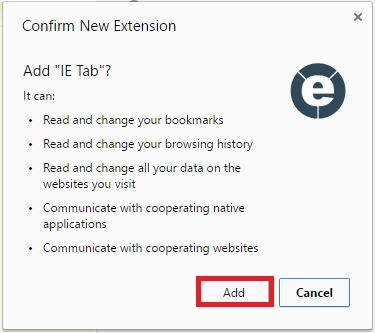 IE Tab offers various Internet Explorer versions, starting with IE7 and all the way to IE11. It also comes with helpful features like the ability to create a list of URLs that will open in IE Tab automatically or using the old IE rendering engine.
Boot Camp Assistant
Boot Camp is the utility developed by Apple to allow you to switch between macOS and Windows with ease. The advantage is that it's offered by Apple, however, setting it up may feel a bit overwhelming for users without extensive computer knowledge. By allowing you to install the Windows operating system, Boot Camp offers access to Internet Explorer for Mac in a natural environment, without using Virtual Machines.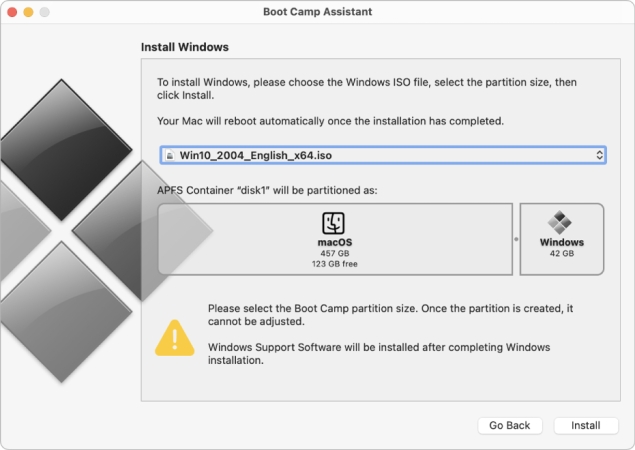 However, you will need to create a Windows partition, then format it, install windows, and only then use Boot Camp in Windows. After the entire process is finished, just restart the Mac and hold the key during startup to get to the menu where you can select to boot Windows instead of macOS.
Installing Windows on Your Mac
Similar to the previous paragraph, you can use any other utility to install the Windows operating system on your computer. Keep in mind that not all Macs can support Windows and you should thoroughly check the list of devices on which Windows can be installed.
As previously stated, it's the longest and most laborious process to get Internet Explorer on a Mac. If you're planning to use other Windows-based apps, it should be worth the effort. However, if you just want to take a quick look, we recommend going for one of the previous alternatives.
Final thoughts
We've put together some of the best solutions to emulate Internet Explorer on a Mac so that you find the best fit for your needs. As you can see, there are quite a few ways to approach the matter. However, since we're in an era of speed and accessibility, a solution that works 100% online and offers cross-browser testing is always going to stand out.
Comparium is versatile and offers real-time Internet Explorer navigation with multiple ways to test your website. Everything without having to install new apps or worry about system requirements.
FAQs concerning Internet Explorer for Mac